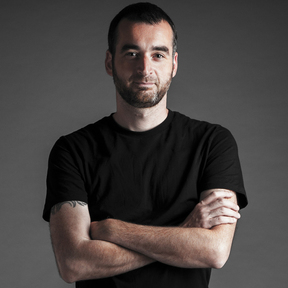 Freelance 4K FILMMAKER / VIDEOGRAPHER / VIDEO JOURNALIST based in Rome, with personal video equipment, digital editing workstation and wireless audio recording system.
Since 2008, I've been freelancing for international broadcasters, video news agencies and corporations.
Among my clients: Ruptly (Germany), China Plus (China), Russia Today (Russia), PressTV (Iran), MedPage Today (USA), Global News (Canada), JoVE (USA), Scarlett Entertainment (UK), Ten TV Network (Egypt) Channel 9 (Israel).
To this day, I have written, produced and filmed more than 200 documentaries, reports, news packages, insight features, and corporate videos.
From concept to post-production, I'm skilled to manage the complete creative and technical workflow for a wide range of audiovisual contents.
I'm also an experienced FIRST ASSISTANT DIRECTOR for Film and TV projects. For the last 10 years I have been working in and off Italy (USA, Europe, Africa) as 1st Assistant Director for mainstream features, TV & independent film projects, commercials and music videos, assisting both experienced and debut directors.
In 2017 I was 1st AD to Oscar-Winning Director Robert Moresco for his feature film Bent, starring Andy Garcia, Sofia Vergara and Karl Urban. During my career, I also had the pleasure to work with several other major film stars, such as: Antonio Banderas, Rutger Hauer, Michael Madsen, Stephen Baldwin, Mischa Barton and Danny Trejo.
For more info about me:
www.mariocorrado.net
No followed people