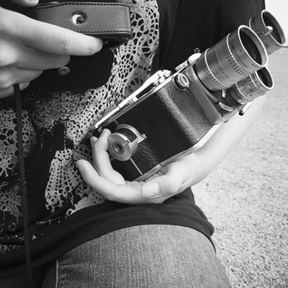 I work as a freelance video editor, cinematographer and photographer specialised in cultural and social documentary video content production (i.e. music, art, fashion, education, charities, NGOs), post-production and photography (digital and analogue). I have also worked as a researcher for program/digital contents, as translator during film interviews (German/English) and translated texts for websites and art magazines.
My clients so far are the Victoria & Albert Museum, VogueOnline, British Film Institute, Tracks (arte.tv), Alphaville Festival, The Attick/Hackney Picture House, Tailored Media, Dataconomy, Digital Learning Associates, Senproductions and many more.
Besides English I speak fluently German (mothertongue) and French.
For more info, CV and show reels please get in touch! I'm looking forward to hearing from you!
Best regards,
Maike Zimmermann
No followed people