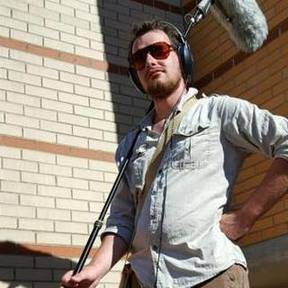 Kristian Bringedahl is a freelance A/V producer operating out of Muskegon, MI - his hometown of 26 years and counting. Ever since he was a young boy, he's had a keen interest in the sounds of the world around me - particularly those of film scores and video game sound design. Eventually, he decided to go into a career in filmmaking with an emphasis in sound design and audio production, serving as an Audio Production Intern at WKTV Community Television following graduation from Grand Valley State University in December 2015.
Since graduating from GVSU, Kristian has lived 3+ years of experience collaborating with other filmmakers as a Sound Engineer in various capacities - be it as a Sound Recordist, Production Mixer, Boom Operator, Music Editor/Live Mixer, or Post-Production Editor/Mixer - and has had the opportunity to participate in the production of multiple feature length films and a number of critically acclaimed shorts in West Michigan - including commercial work for Exxon Mobil.
Kristian also has experience with commercial video work - filming and editing - and has additional involvement as a production assistant on a number of initiatives, such as the 2018 Fifth Third Bank River Bank Run and the Grand Rapids Public Schools "Be A Power Parent" campaign.
You can see/hear the various examples of his work on his LinkedIn page, specifically the Projects section, which you can visit via the link provided:
https://www.linkedin.com/in/kristianbringedahl/
No followed people